netexCloud (admin) - configuration
Last modified:
---
 Click the


  icon to access the "Configuration" screen. From this screen we can manage users in learningCloud and the appearance of the platform, as well as announcements and polls that will be displayed to users.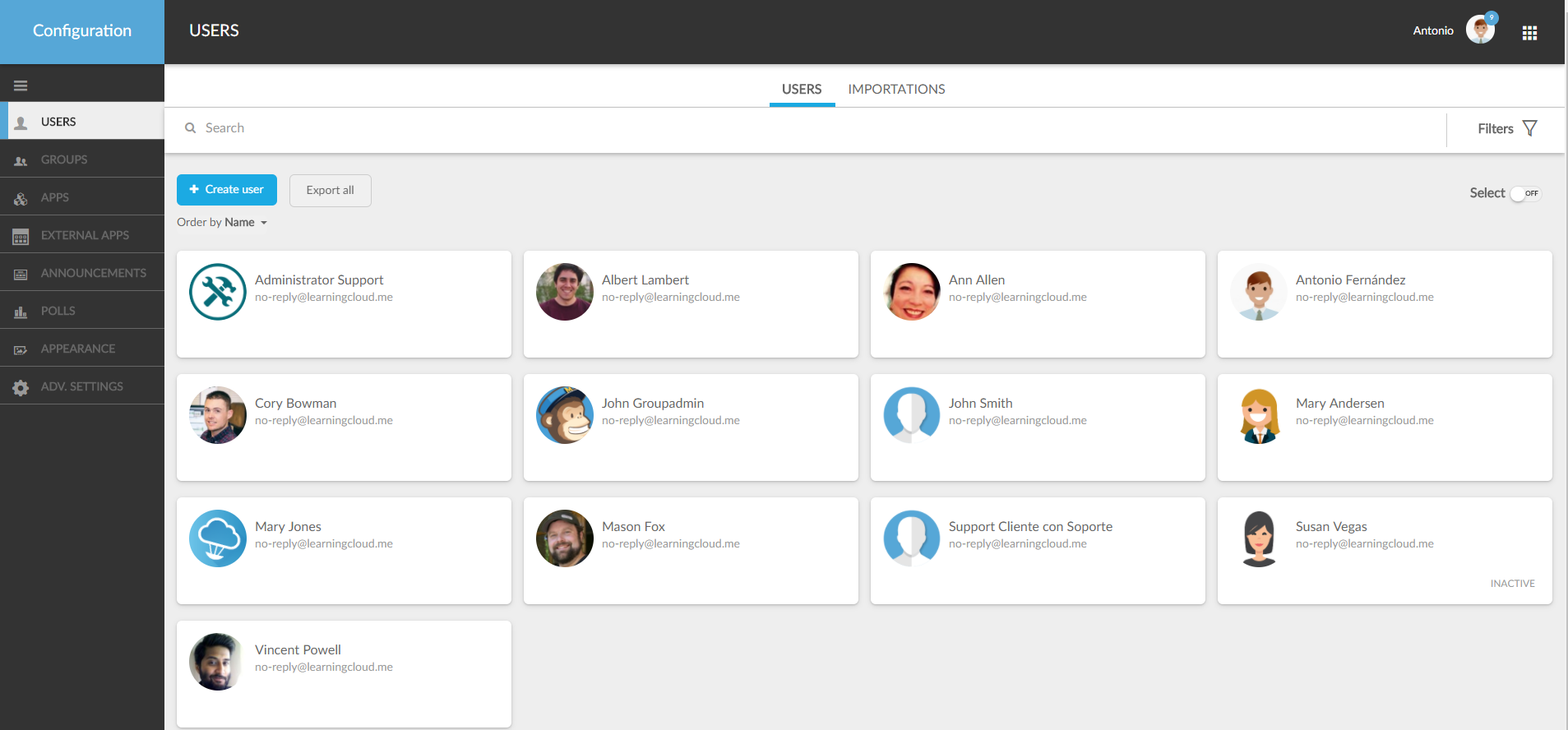 Click on the button 

 to hide or show the side menu. This way you can have greater visibility of the content on each screen.