netexCloud (admin) - Apps
Last modified:
---
Look through the entire available apps catalogue from APPS, located in Configuration. In this section you will find all about the APP, its description, which is its use and which roles does it have for its use.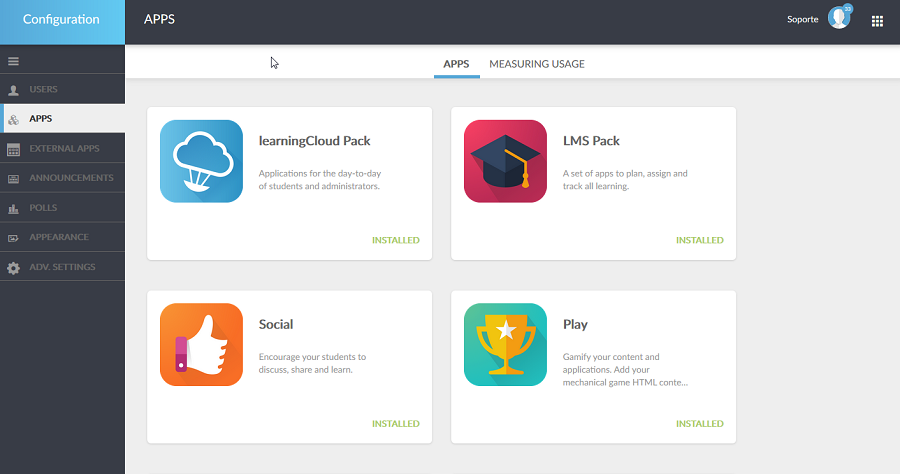 Measuring Usage 
In Measuring Usage area, it is possible to display a graph with the monthly maximum number of active users in the platform.