CC Creator - Configuration - Configuration of SCORM publications
Last modified:
---
If you are going to publish your unit in SCORM format, you will be able to properly parameterize its operation. 
Access the general editing menu, go to "Unit configuration".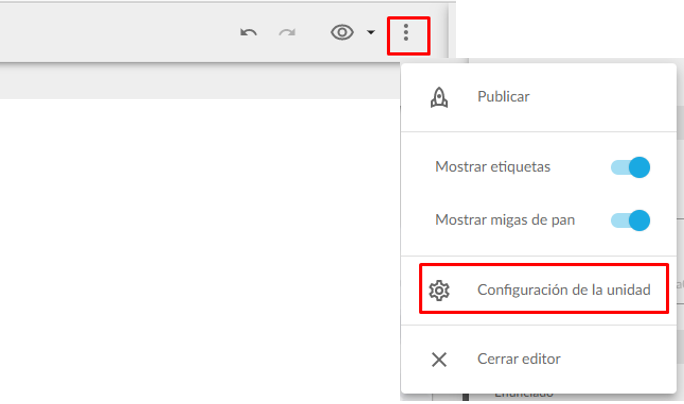 In the "SCORM Configuration" tab you will be able to: 
Decide whether to send interactions, i.e. information related to the interaction with the unit questions (id of the question, type of question, option chosen by the student, correct option, number of attempts, etc...)
Indicate whether domain score is sent or not. 
If the publication is in SCORM 1.2. you can indicate which status you want the "lesson_status" field to assume when the unit has been passed (passed or completed) and when it has not been passed (failed, completed or incomplete).