CC Creator - Configuration - Completion criteria (unit completeness)
Last modified:
---
Authors can customize how the units will behave by customizing the criteria for unit completion.
Unit completeness depends on the achievement of a number of objectives, e.g., visiting pages, viewing videos, answering quizzes, etc. 
Unit objectives can be set by configuring them component by component (e.g., defining that a particular video should be an objective) or globally, for the entire unit. 
In the general editing menu, go to "Unit configuration"
.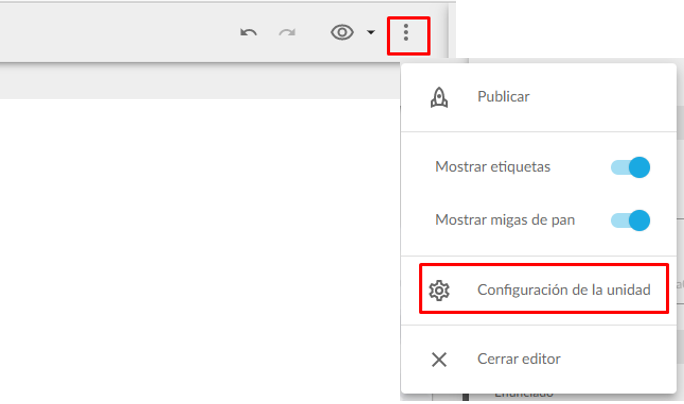 In the "Completion criteria" tab you will find the options to parameterize the completeness of the unit.
Here you can: 
Decide whether the status "completed" is sent to the platform when all objectives are met. By default, you always send this information. 
Set which objectives you want to activate: