learningCloud (User) - Main page
Last modified:
Sprints in progress
In the In progress section you will see the training courses you are enrolled in during the access period.
In addition to the title, cover and description of the sprint, you will be able to see your position in the history ranking and your score, as well as the days remaining before the sprint period expires and the percentage of progress.
Once we have completed an ongoing sprint, it will be displayed in the "Completed" section.
Accessing the story
To start enjoying a sprint on learningPlay, simply select the story in the "In progress" section and click "Game on".
Navigate the sprint. Activities.
The stories are made up of a header, explanatory sections and activities. As we complete the activities, we progress through history and earn badges and points.
There are several types of activities:
Video
Audio
External Activity
Course presentation
Questionnaire
Timeline
Blocked activities
Those activities that are shown with a padlock icon have access blocked.

Clicking on the padlock will show you which activities you need to complete before you can log in.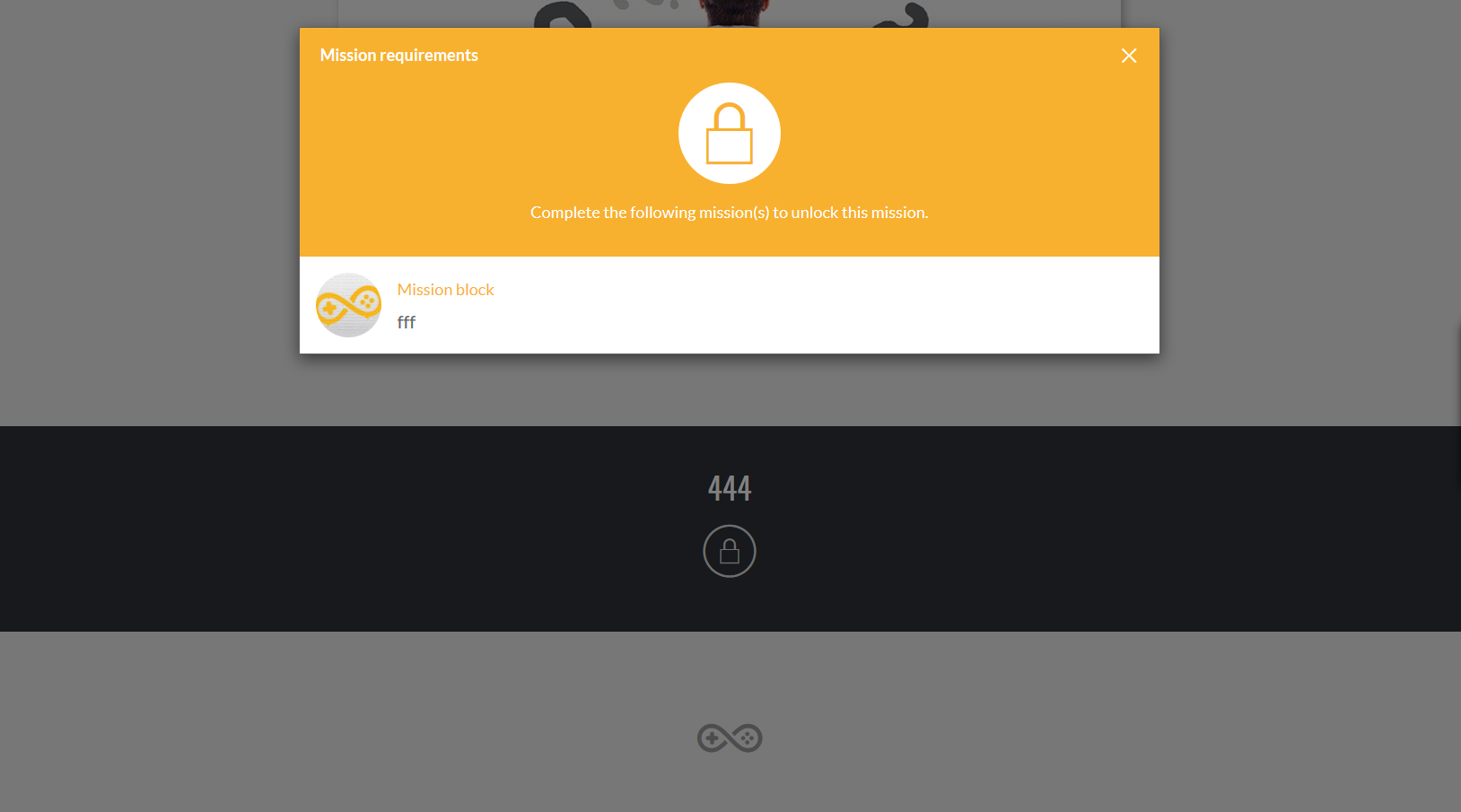 Challenge Information
Check at any time the progress in the history, your ranking and the badges obtained. To do this, click on the icon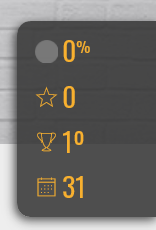 and you will be able to access the Challenge Information.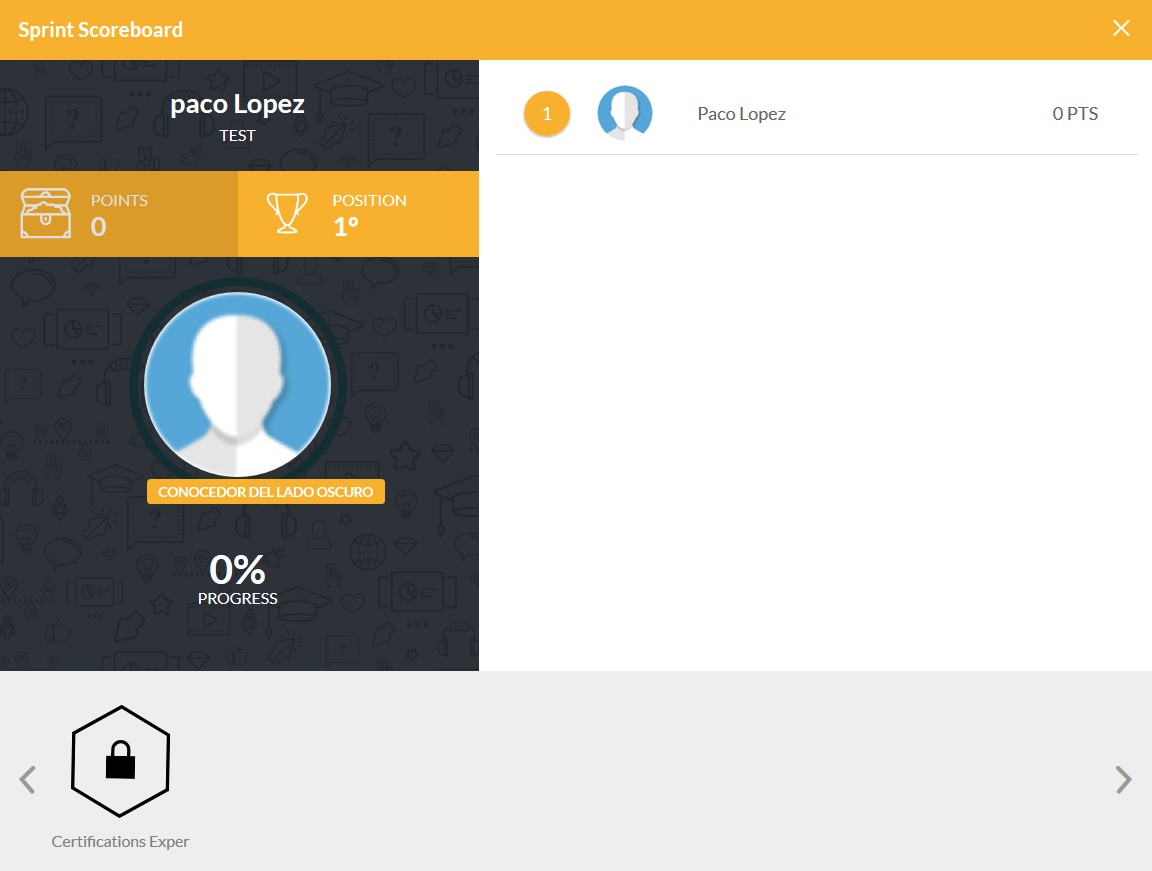 My leaderboard
In "My leaderboard" you can check your general position within your company and the total points you have obtained in all the Stories.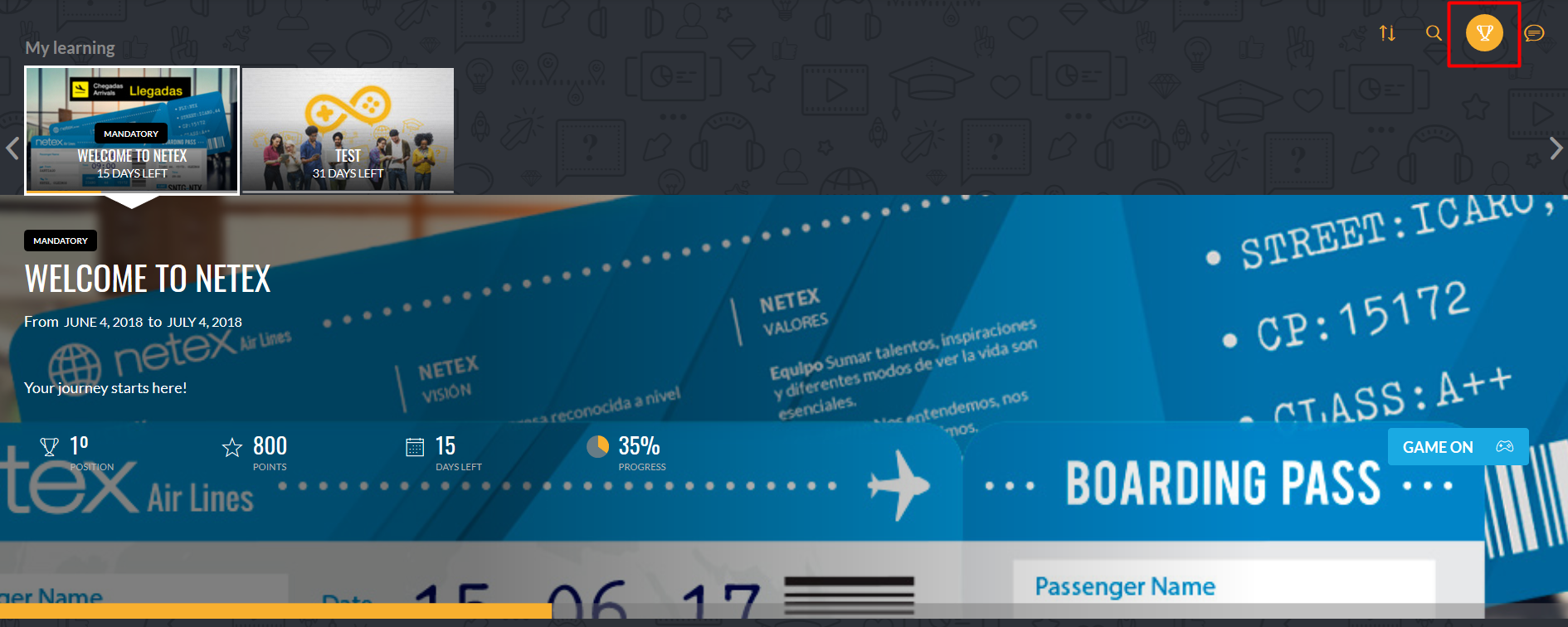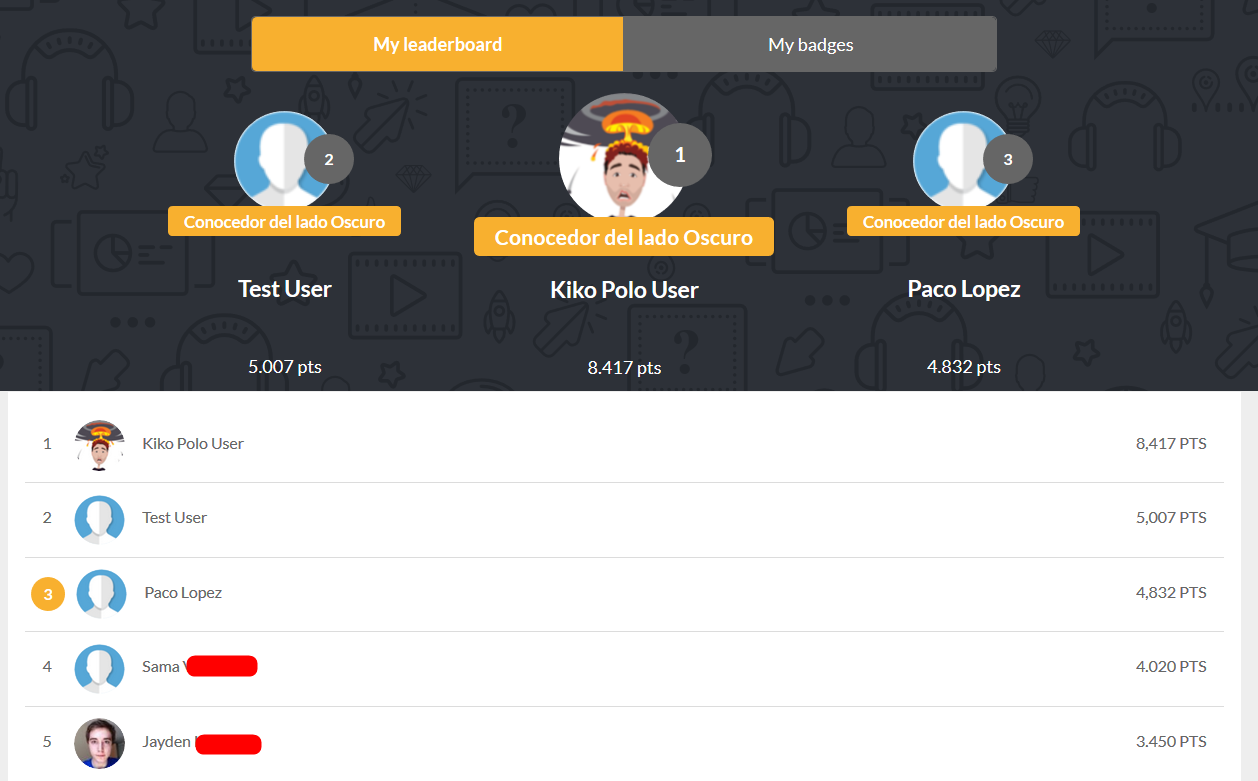 You can also compare your place in the ranking. By clicking on any of the users you will be able to see the badges they have obtained.
My badges
In "My badges" area you will see the set of badges you have achieved.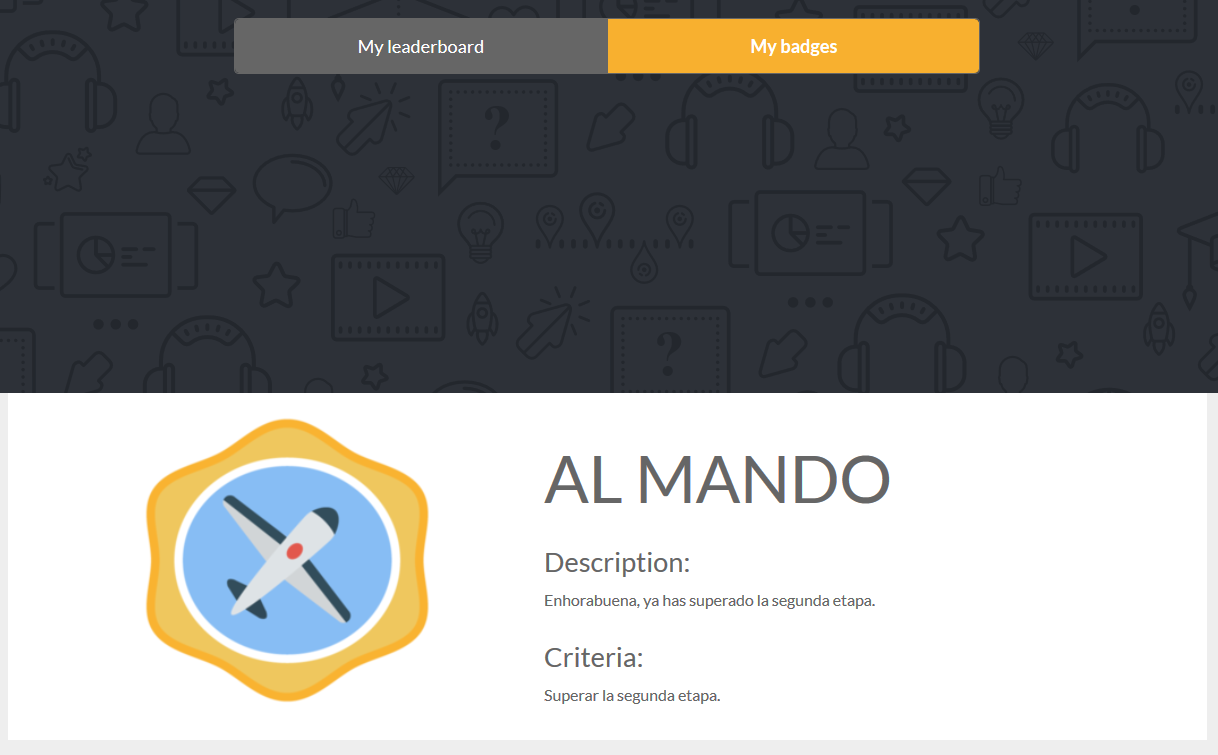 Open Badges
LearningPlay allows you to sync the badges earned with Mozilla Open Badges. This feature allows you to incorporate them into your BackPack and share them with your Linkedin profile, for example.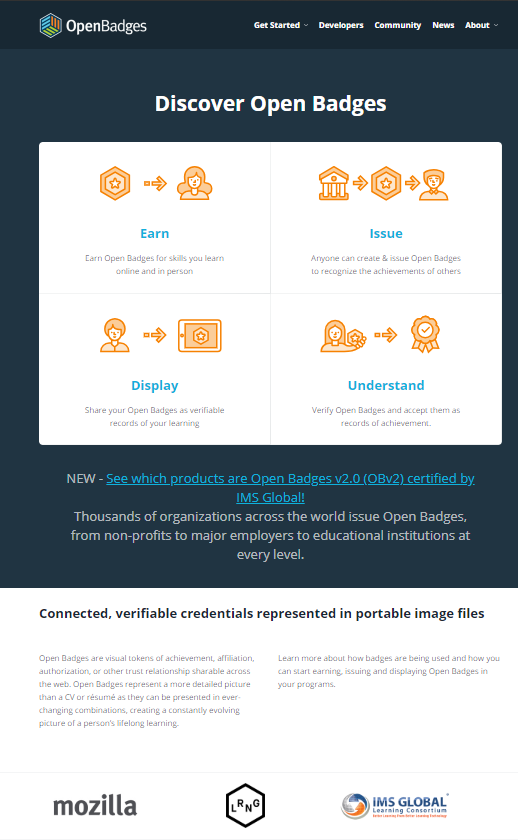 To do this, click on Synchronize with Open Badges and log in with your Mozilla BackPack credentials.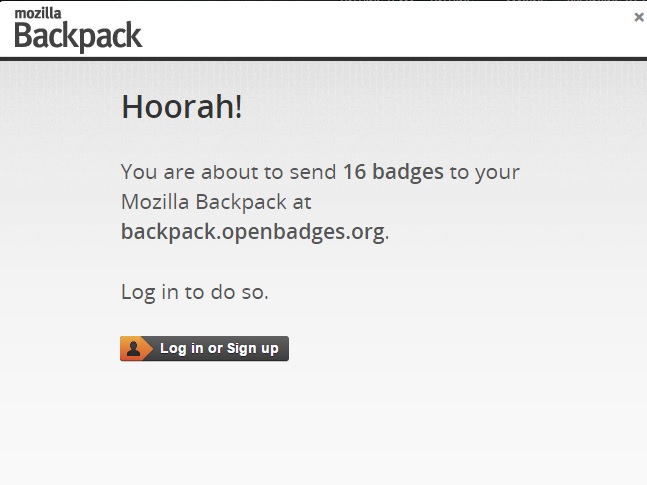 App Mobile