learningCloud (Admin) - Activities creation | xAPI activity
Last modified:
---
Select the xAPI activity component of the course below the mission block.

The activity will be added to the mission block.
Import an existing course presentation activity
Click the browse button. The Import Activity window will display the existing activities. Select an activity and press the save button.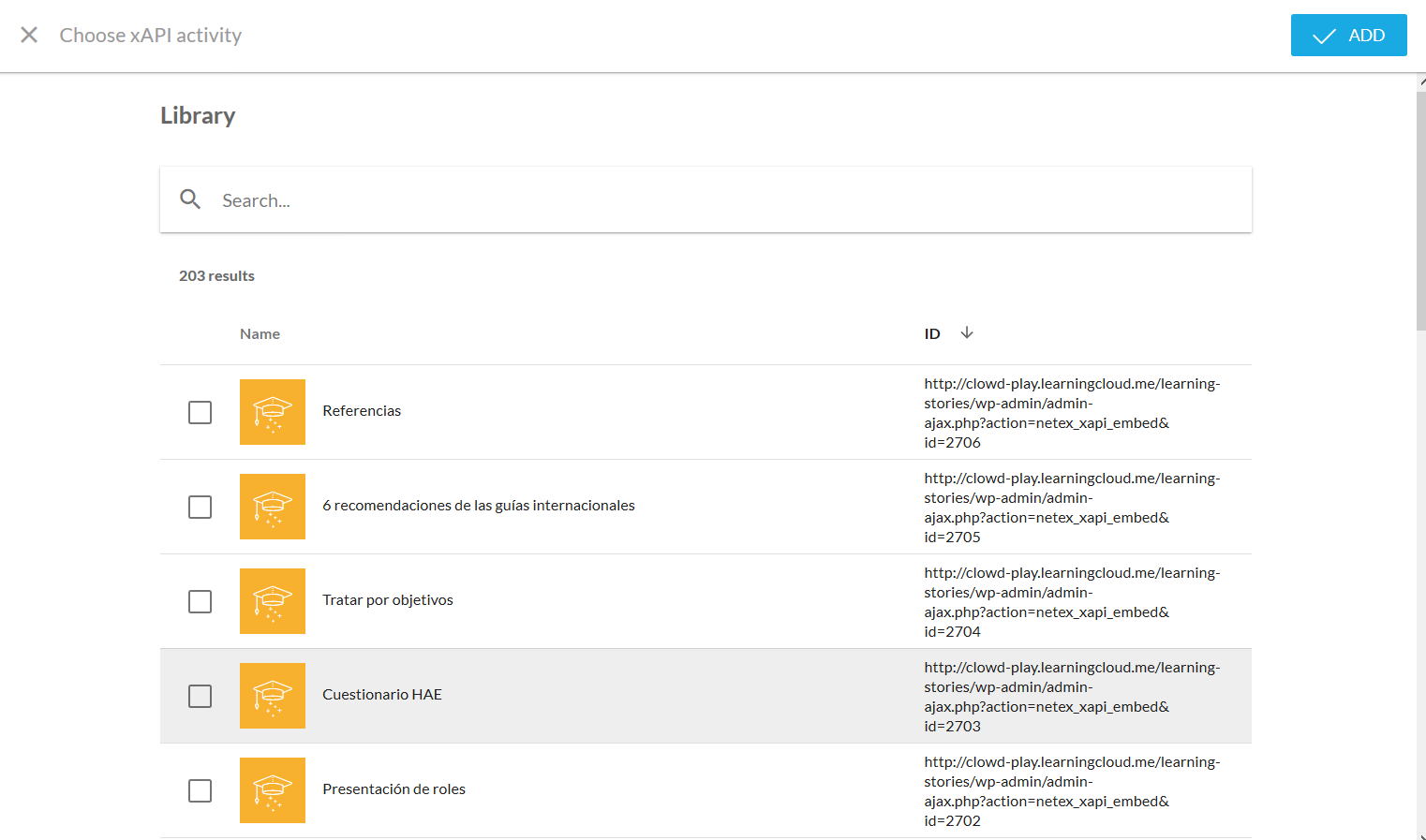 To create a new activity, click the Create Activity button to open the Create Activity window.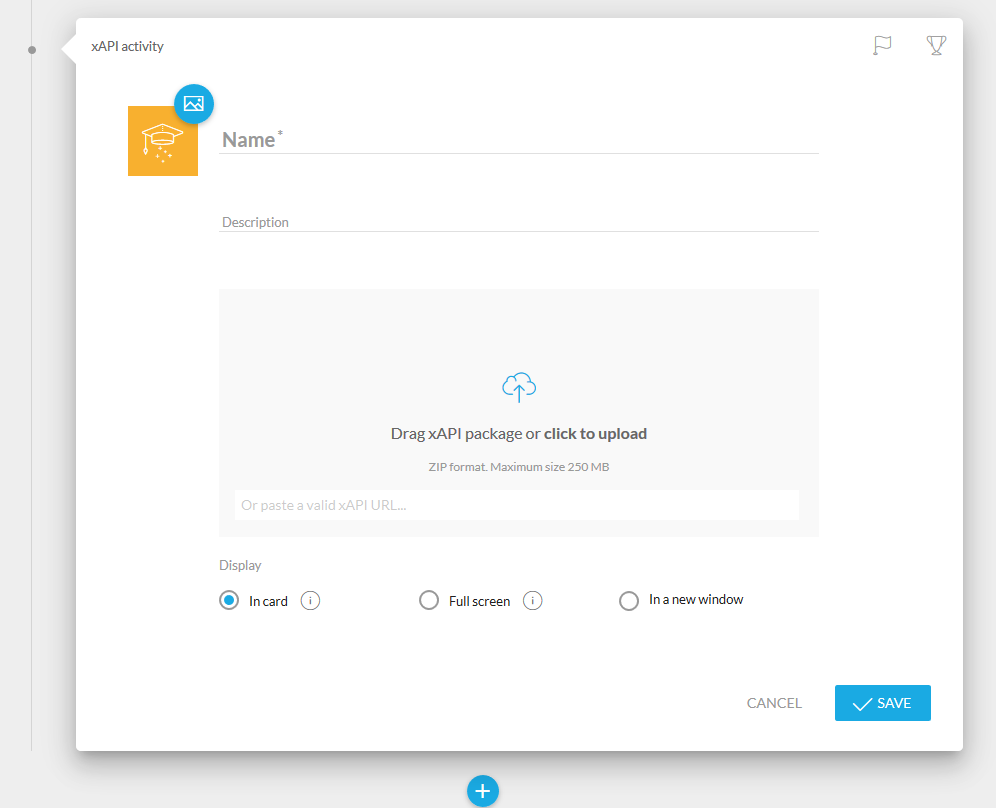 Add the Activity Name and Description to the Create Activity window.
You can select the xAPI activity file or URL to launch it.
Choose whether you want the activity to open in a new window by selecting the option Open in a new window. Remember that if you want it to open embedded or full screen the activity will be subject to an xframe that may affect its visualisation and behaviour, check the best practices manual that we incorporate in the help block below.
Click Save to add the activity.
---
REMEMBER- We have put at your disposal a series of tips and a manual of good practices that you can find in the following link.
---