learningCloud (Admin) - Activities creation | Text block
Last modified:
You can add a block of text by clicking on its icon.

The text window will open a text editor where you can type, edit and format your text.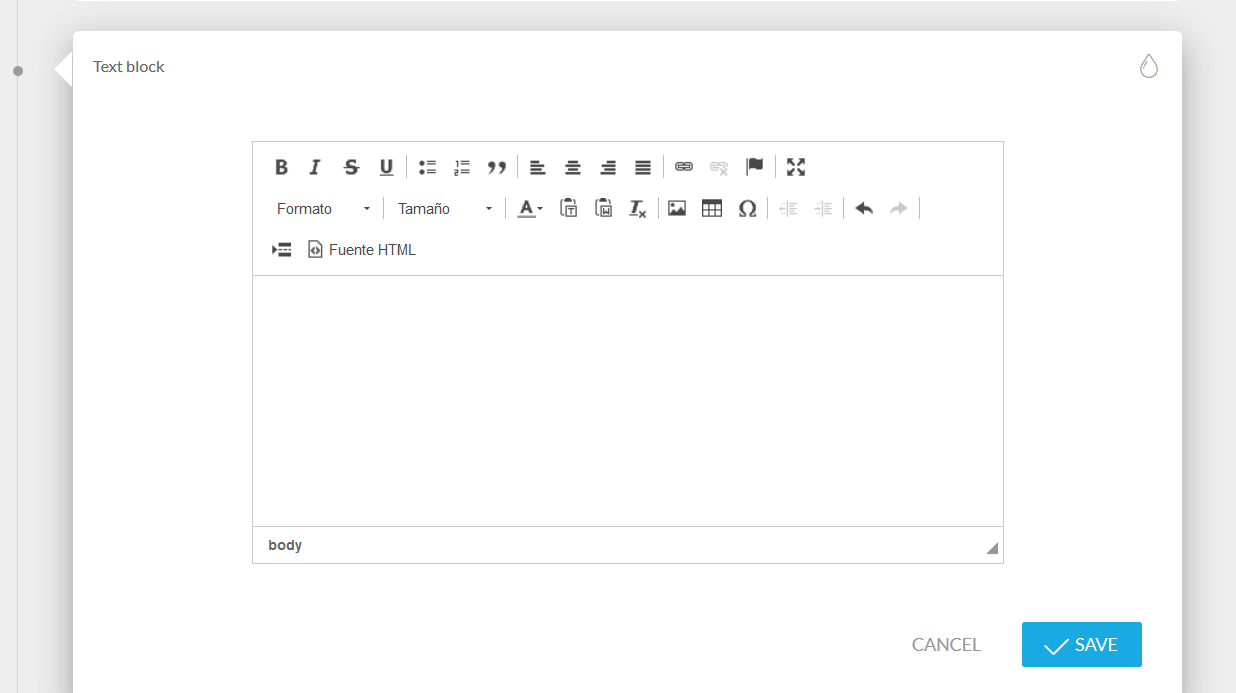 Press Save to make your changes permanent.
---
REMEMBER- This activity cannot be gamified. Also, we have put at your disposal a series of tips and a manual of good practices that you can find in the following link.

---