learningCloud (Admin) - Activities creation | Audio
Last modified:
---
The activity will be added to the mission block.


Import an existing audio activity
Click browse button
Drag the Audio component below the video activity.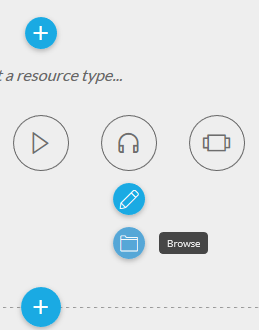 The browse activity window will display the existing activities. Select an activity and press add.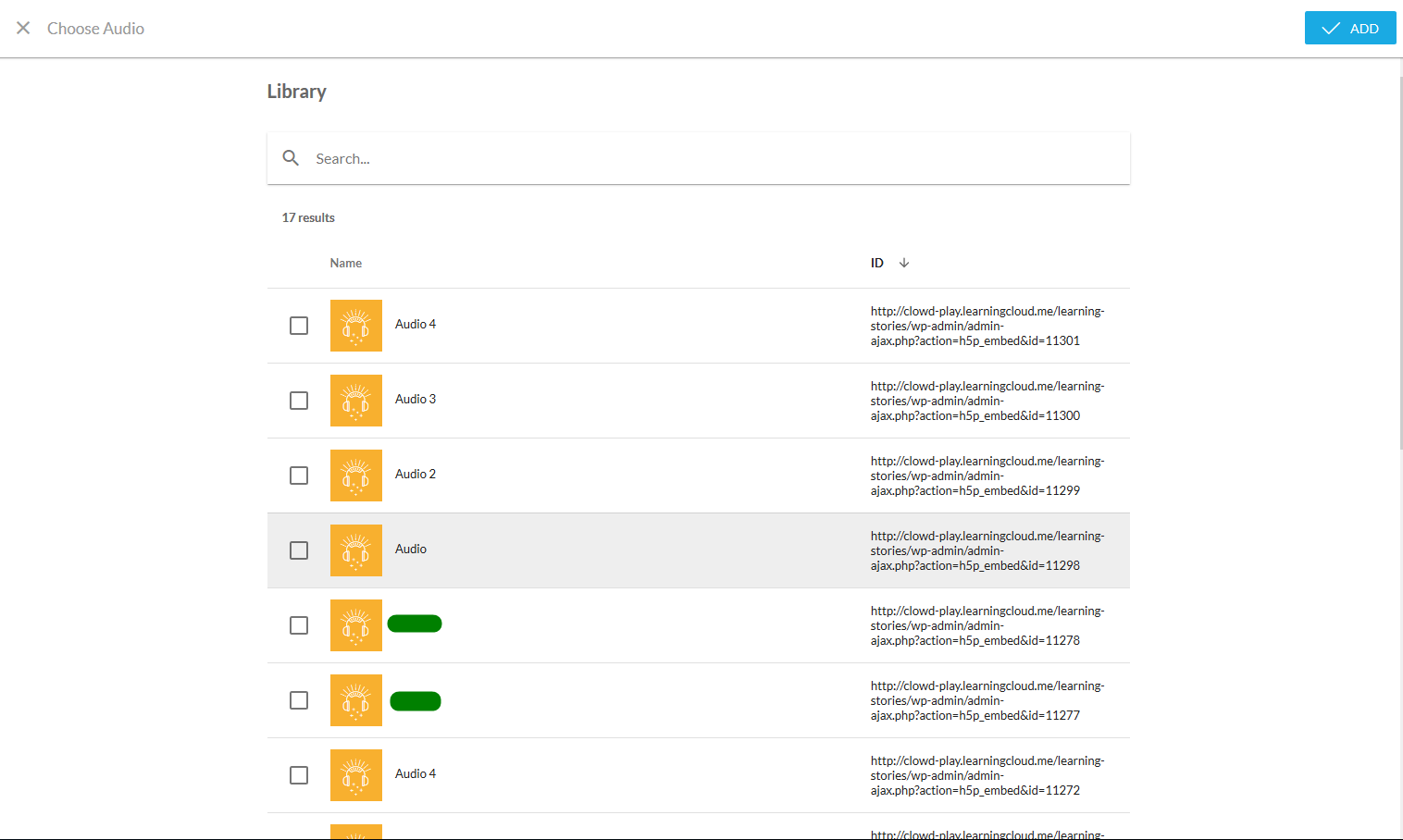 To create a new activity, click the Create Activity button.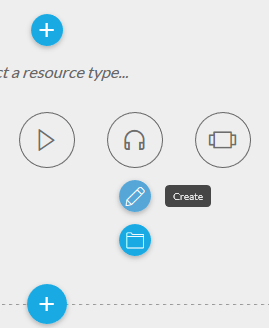 Add the Activity Name and Description to the Edit Activity window.
Choose whether you want the activity to open in a new window by selecting the option Open in a new window.
Add the source files by uploading the sound files or providing a link to the sound.
Choose the player mode.
Choose the features for your activity from the options: Adjust to frame, Enable controls, Enable auto playback.
In the Settings and Texts section, edit the name of the Audio content.
Click save.
---
REMEMBER- We have put at your disposal a series of tips and a manual of good practices that you can find in the following link.
---