learningCloud (Admin) - Activities creation | Video
Last modified:
By clicking on the Video component you will have access to two possibilities.
Import existing activity
To import an existing video activity, click the Import Activity button.
The Import Activity window will display the existing activities.
Select an activity and press the Continue button.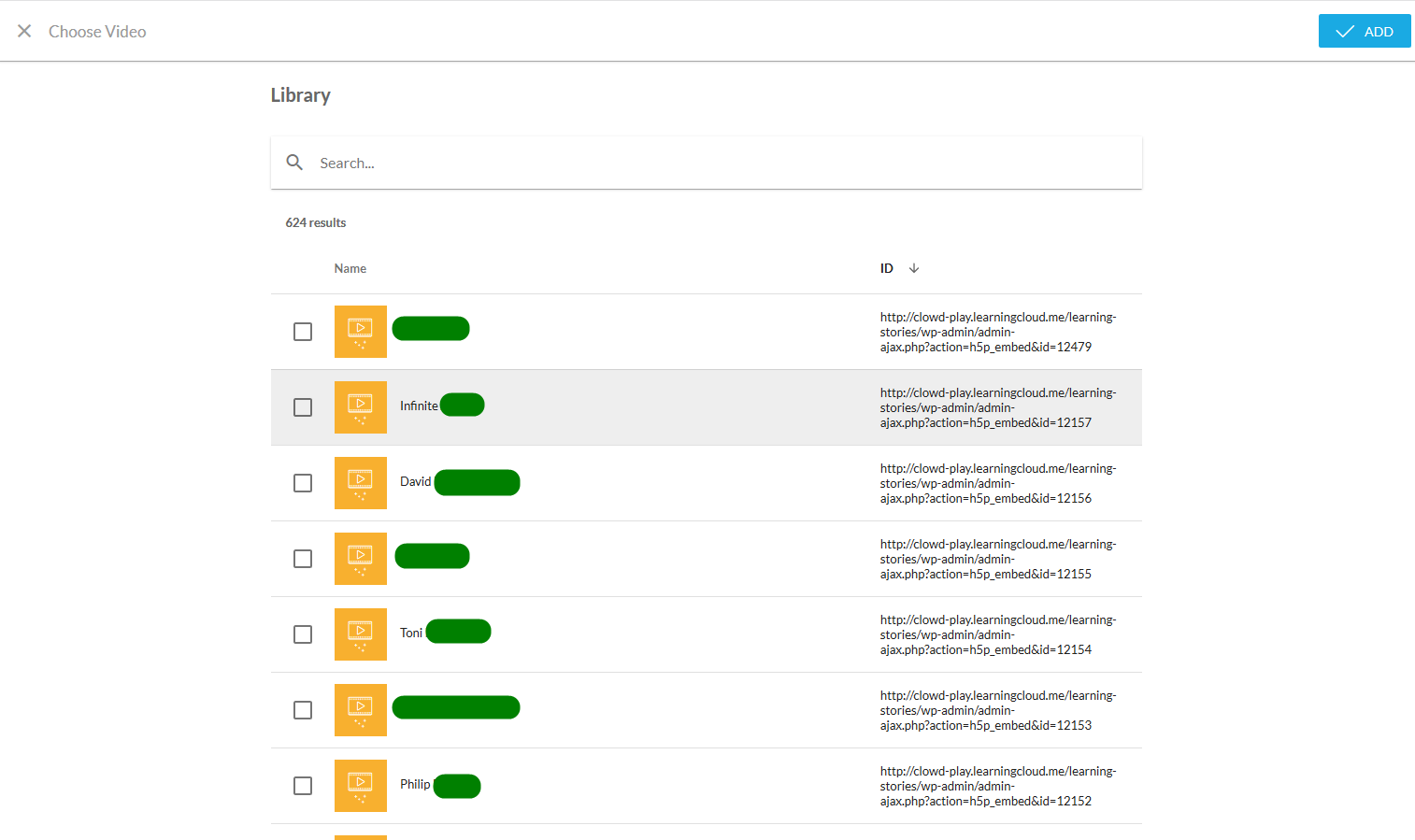 Create a new video activity

To create a new activity, click the Create Activity button to open the Create Activity window.
Add the Activity Name and Description to the Edit Activity window.
In the Interactive Video Editor you can upload a video or insert a link to a video (for example, a YouTube link)

To learn how to use this editor, you can consult the H5P activity tutorials here.
Click Save to add the activity.

---
REMEMBER- In order to gamify the video, it is necessary to add a Quiz interaction and add the Submit screen.
This screen will be added at the current point in the video
---
REMEMBER- We have put at your disposal a series of tips and a manual of good practices that you can find in the following link.
---