learningCloud (Admin) - Mission blocks creation
Last modified:
When we press the "+" button to create a new mission block, we can choose between 4 possibilities: Up, Center, Left or Right.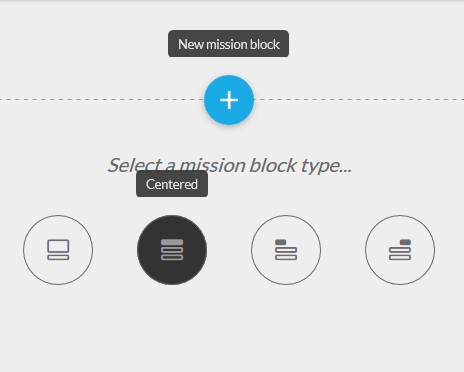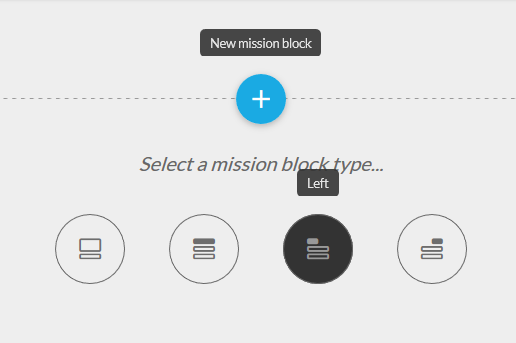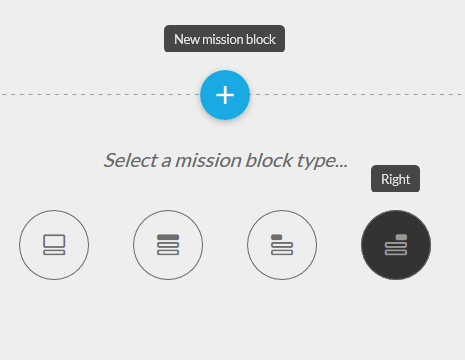 Once we choose the type of header that gives us access to the data of the block, we will introduce its name and its image.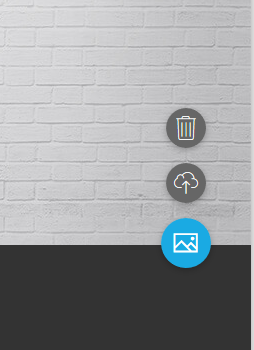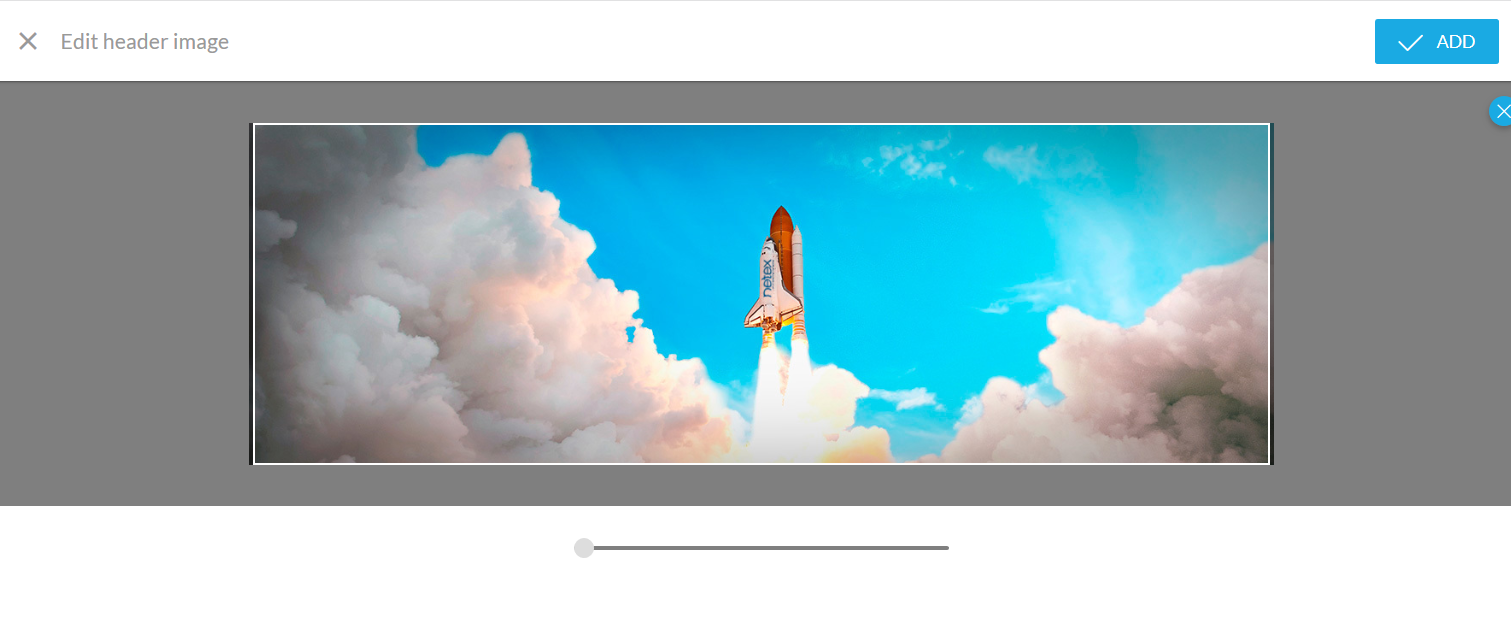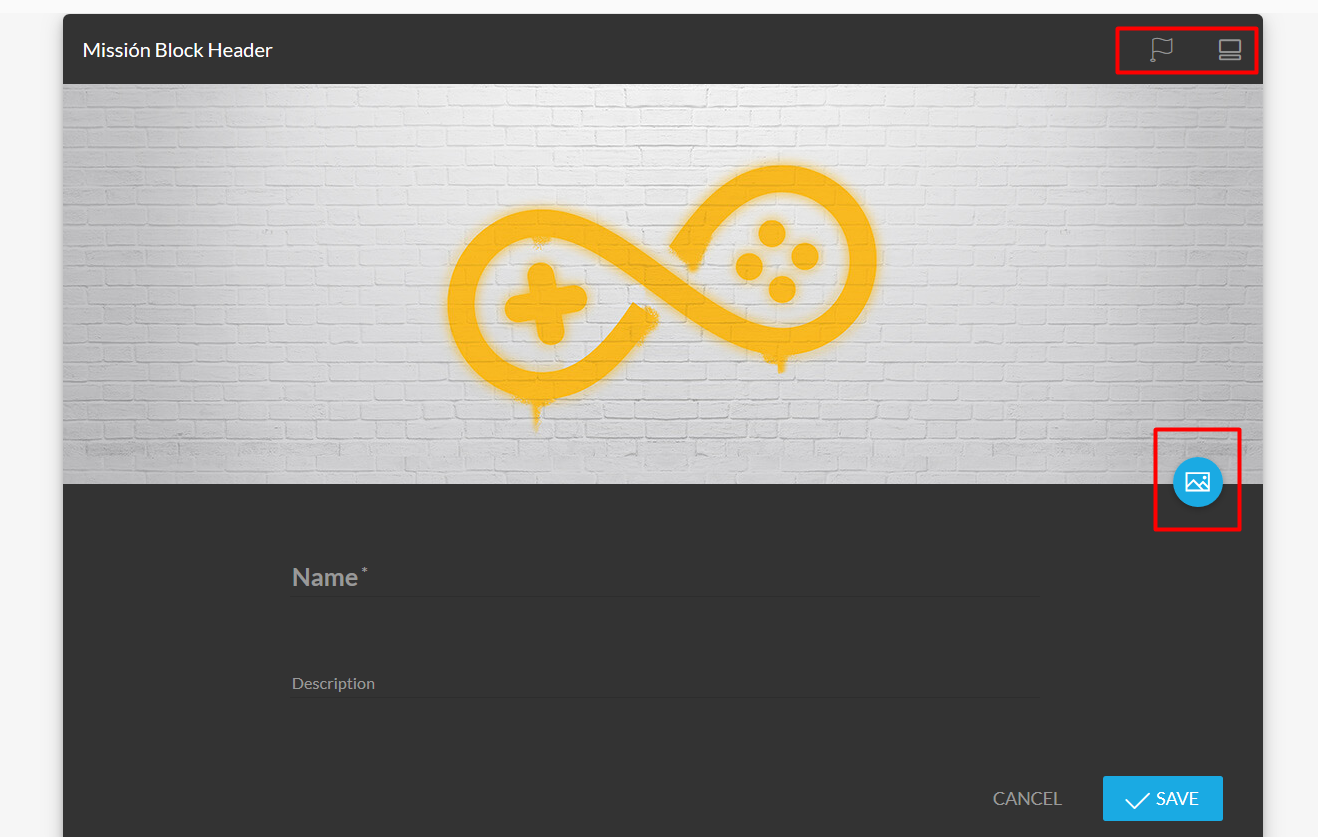 At the top right we can see two icons, this will let us change the alignment of the header of the mission block.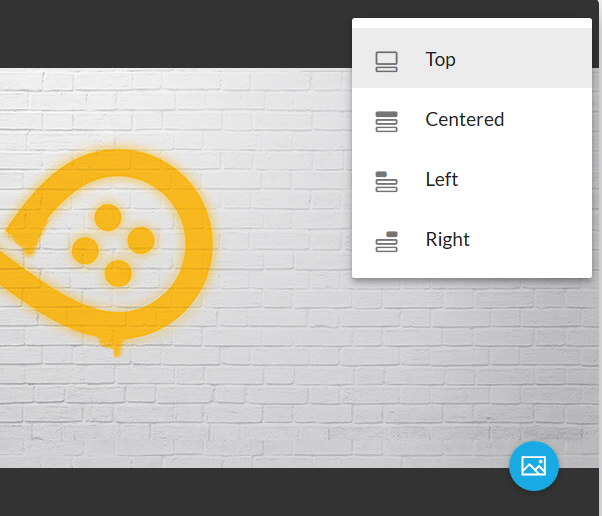 The other "milestone" icon marks the milestone from which our block will be unlocked whenever it comes from a first one

.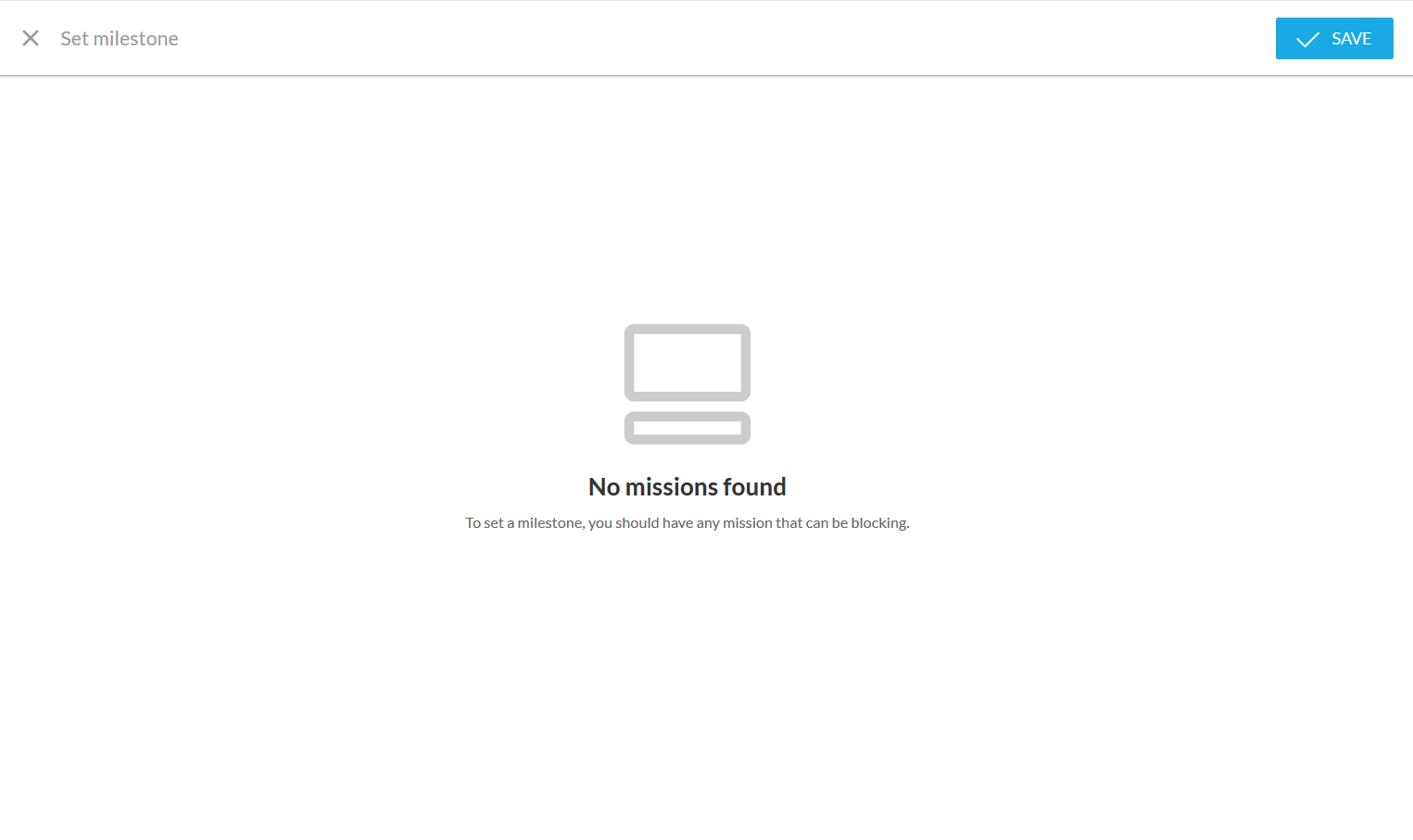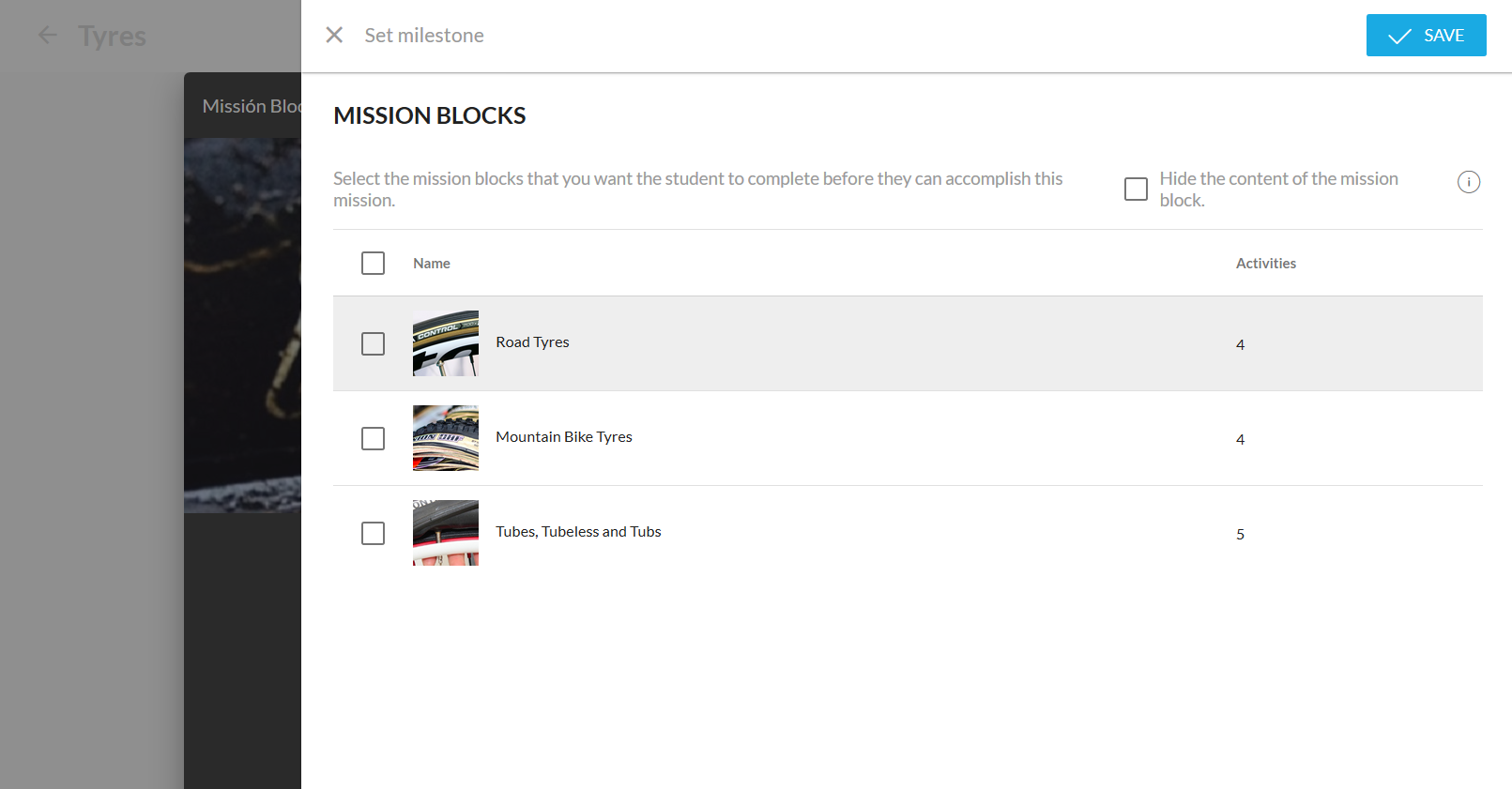 ---
REMEMBER- Not all activities are suitable for use with milestones, text blocks and images are not compatible; if you use them within two mission blocks and try to mark milestones between them, when you mark this feature you will see that they will be empty until you include a milestone compatible activity in the initial.

---