learningCloud (Admin) - New Sprint creation
Last modified:
Generating content within a learning application has never been easier.
On the screen of cards or Sprints list that we have just started the application, click on the blue button with the "+" in the lower right corner.
He'll send us to the next screen.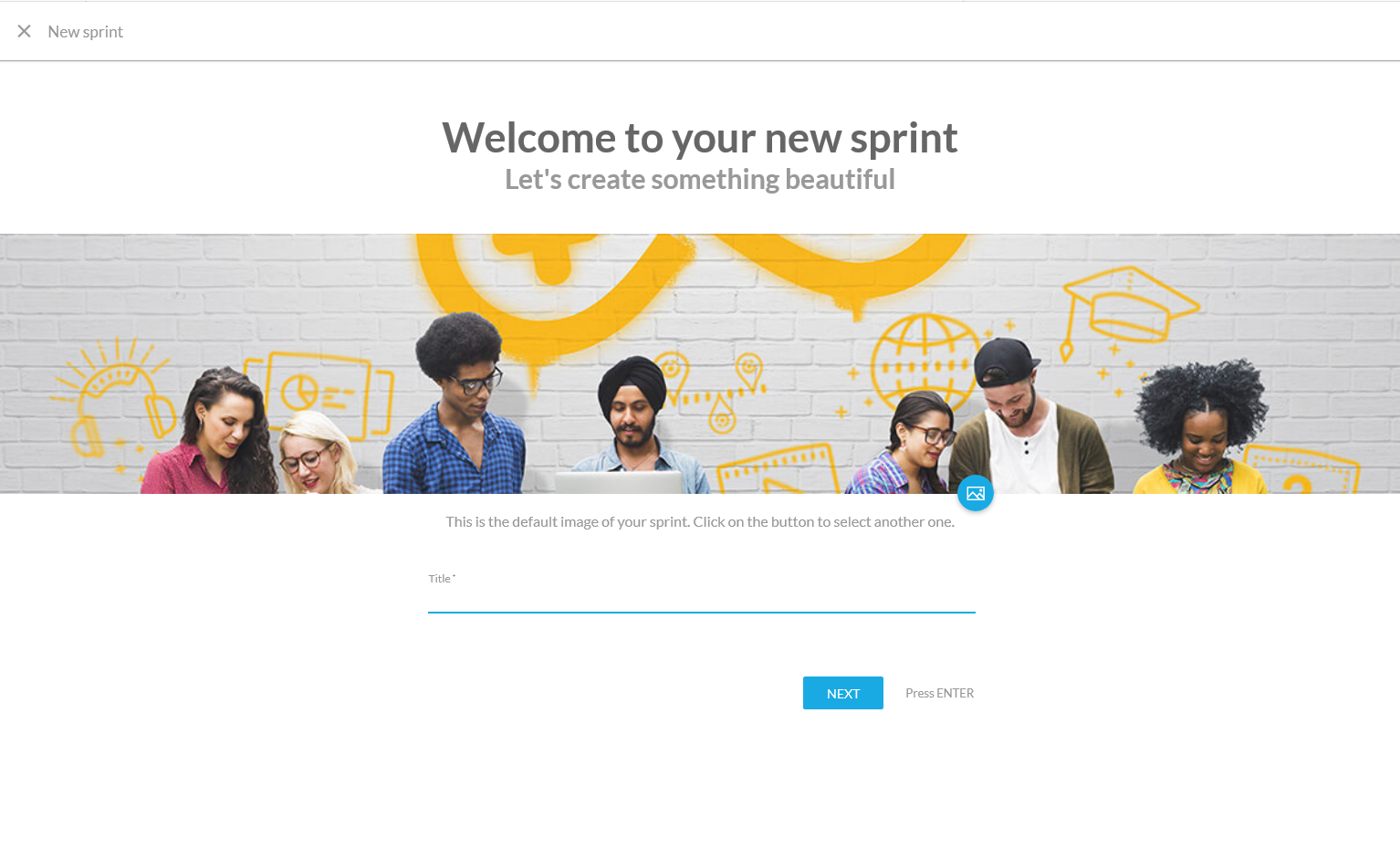 The editable zones are the image of the Sprint card itself and its title.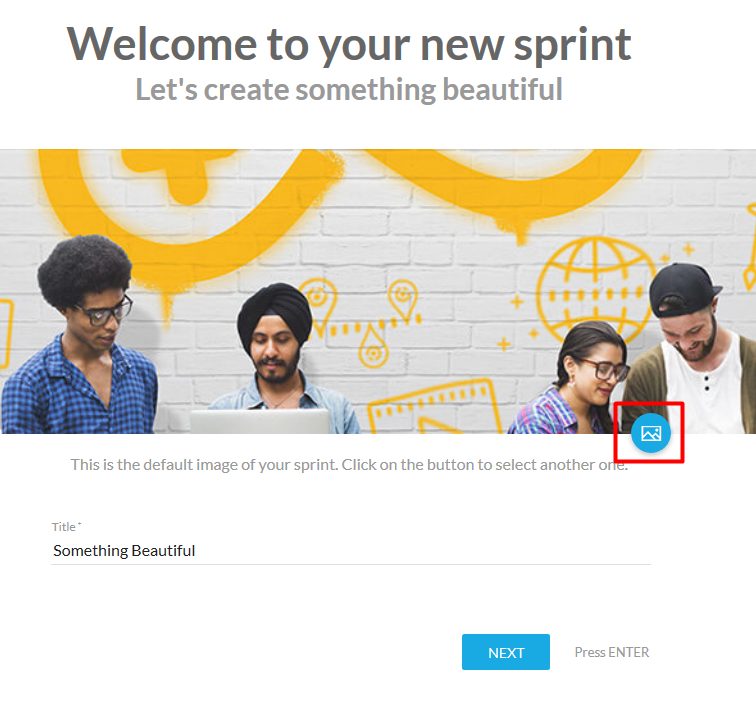 As with all the images we include in Play, the screen will tell us the aspect ratio you need.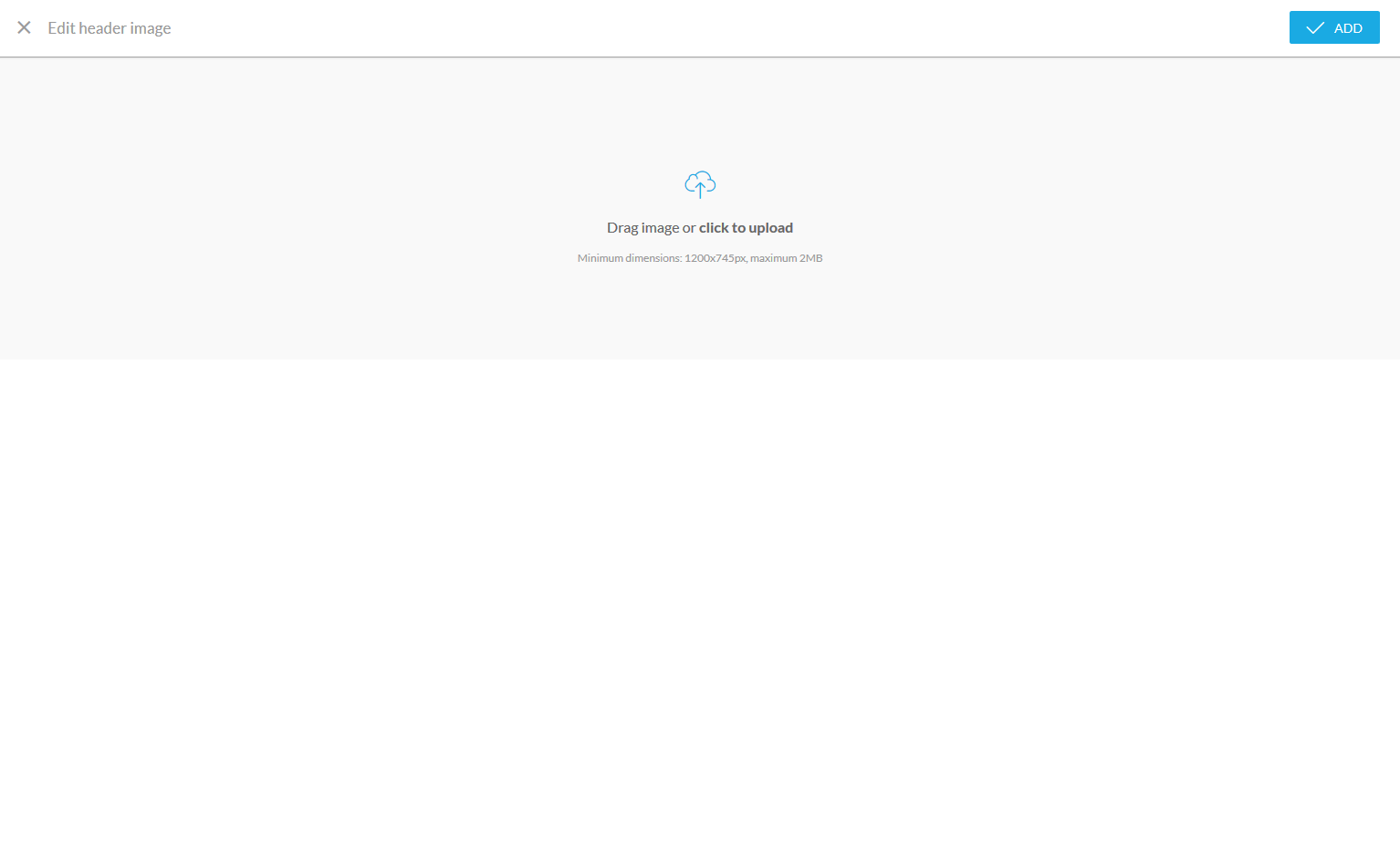 After clicking NEXT we will find the possibility to enter the description, we can skip this step as it is not mandatory, but it is part of the searched text when you look for a sprint with the magnifying glass on the top right.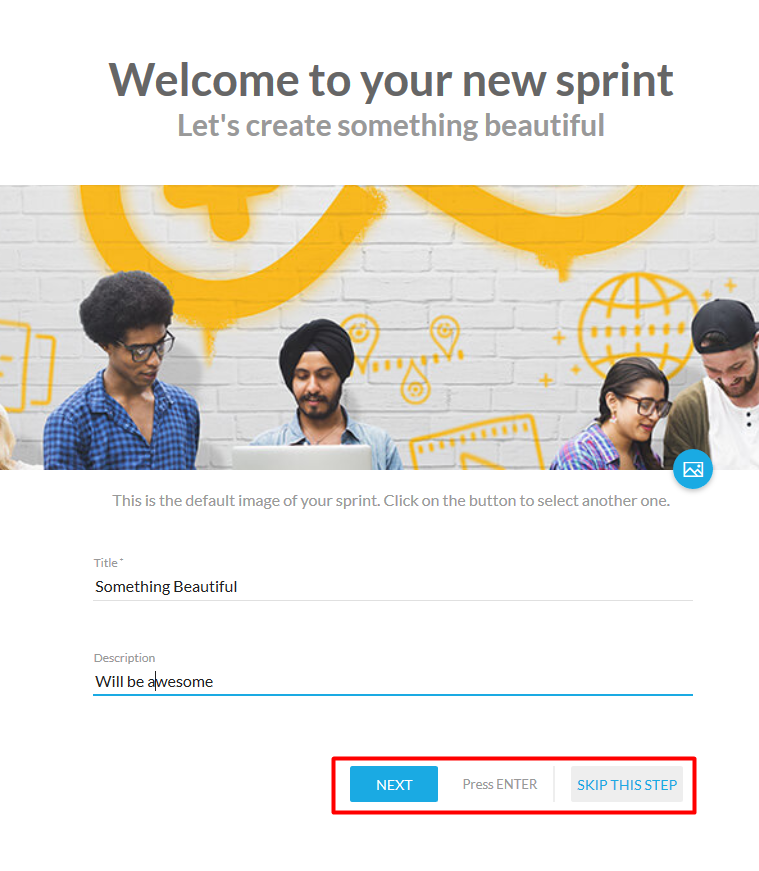 After that, you will be asked to give us a start date and an end date, these dates will indicate how long the Sprint will be available on the platform of the registered student, if we mark it as mandatory, the students must be registered and they must finish the training within the deadline.

The next menu is the Tags, the gamification score and the awards field.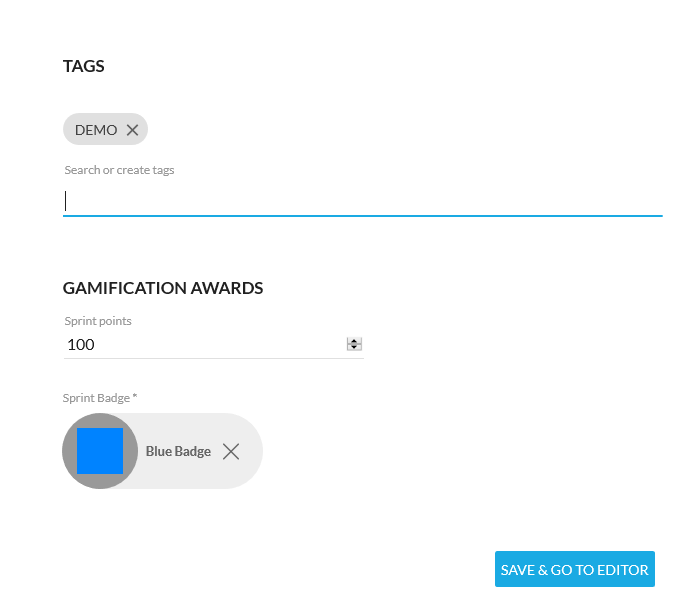 After all this information we arrive at the home page of the contents.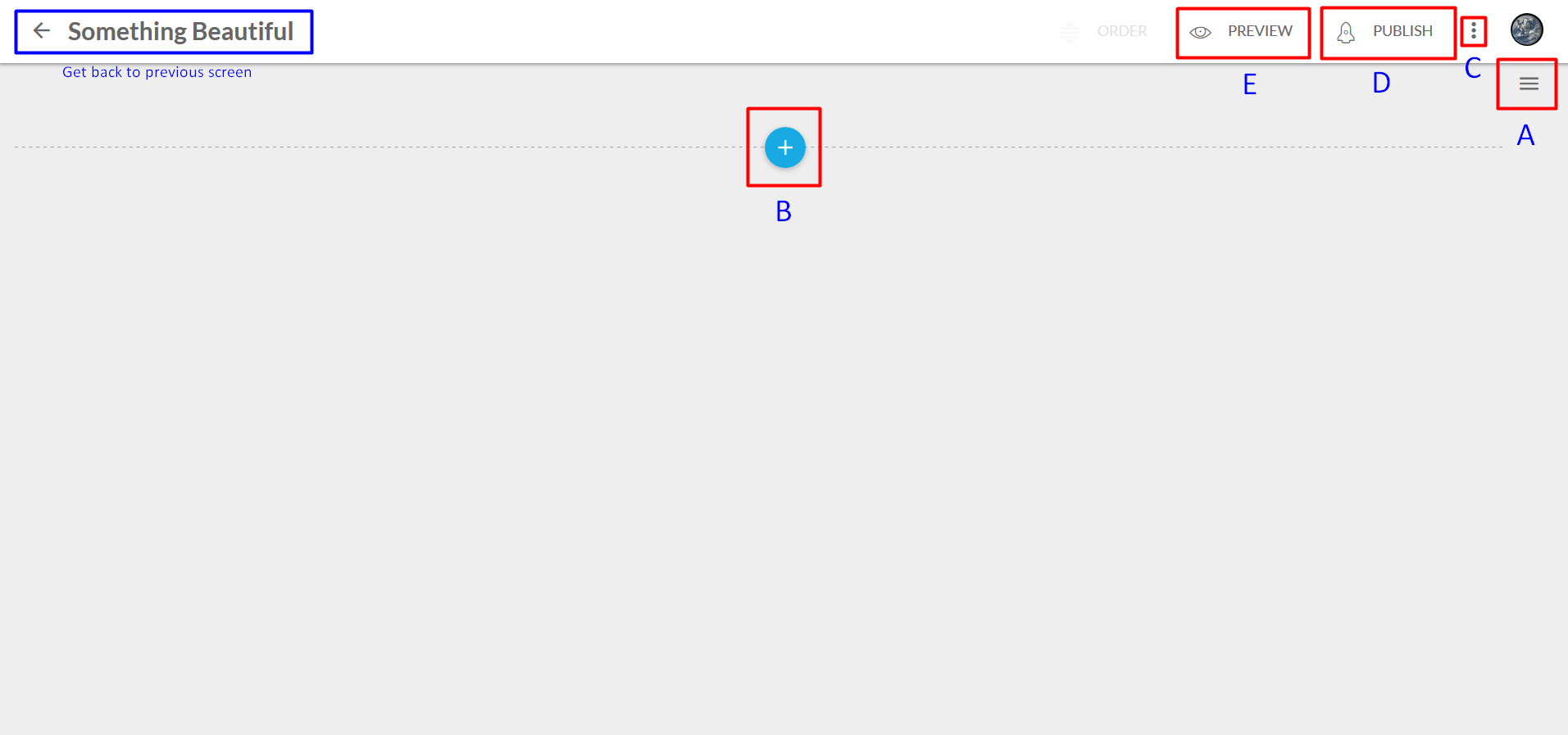 Option A: Sprint title and creation data.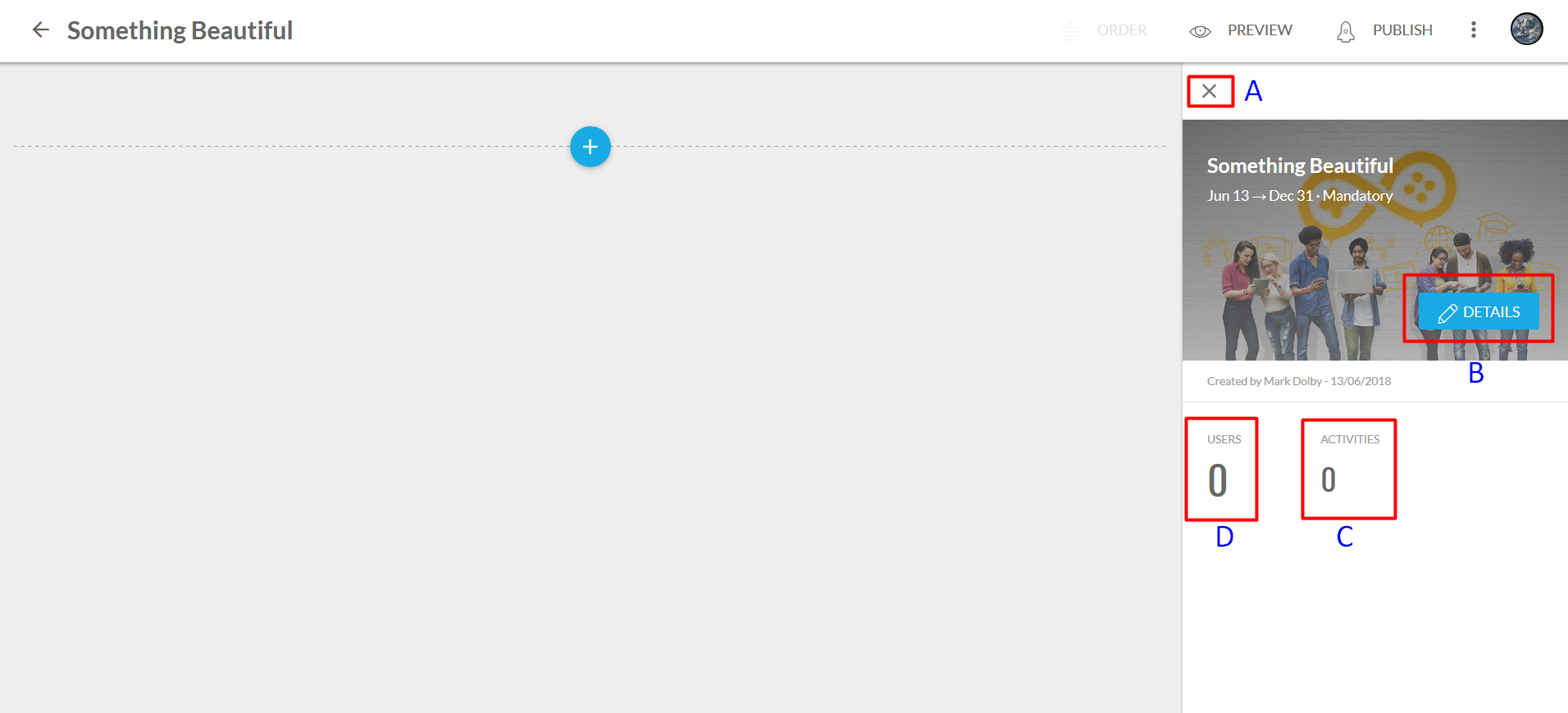 A: Close menu details
B: Edit Sprint details (Title, Description, Start, End, Mandatory, Tags, Awards)
C: Count the activities included in the Sprint.
D: Users registered in the sprint.
Option B: Mission Block
Just press the "+" button to choose 4 different header layouts.

---
REMEMBER- You can change the header of the mission control at any time during sprint editing with the button on the sprint header.
---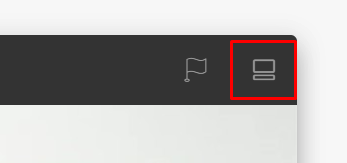 Option C: Details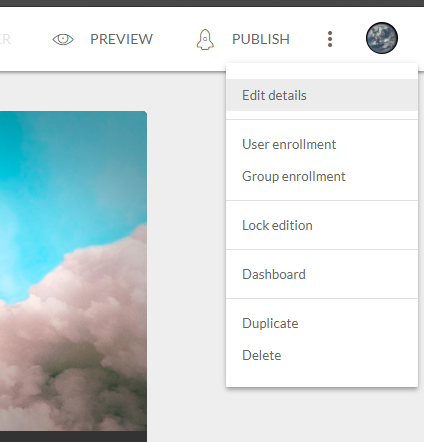 Edit details: Back to the introduction of Title, Description, Start, End, Mandatory, Tags and Gamification.
User enrollment: Sends us to the registration menu, where we can import from a CSV (text separated by commas) or choose the students one by one.
Group enrollment: We will be able to select the group of students that we want to receive the training.
Main panel: Sprint tracking data panel (participation, users, activities, comments, ratings, progress and visitors).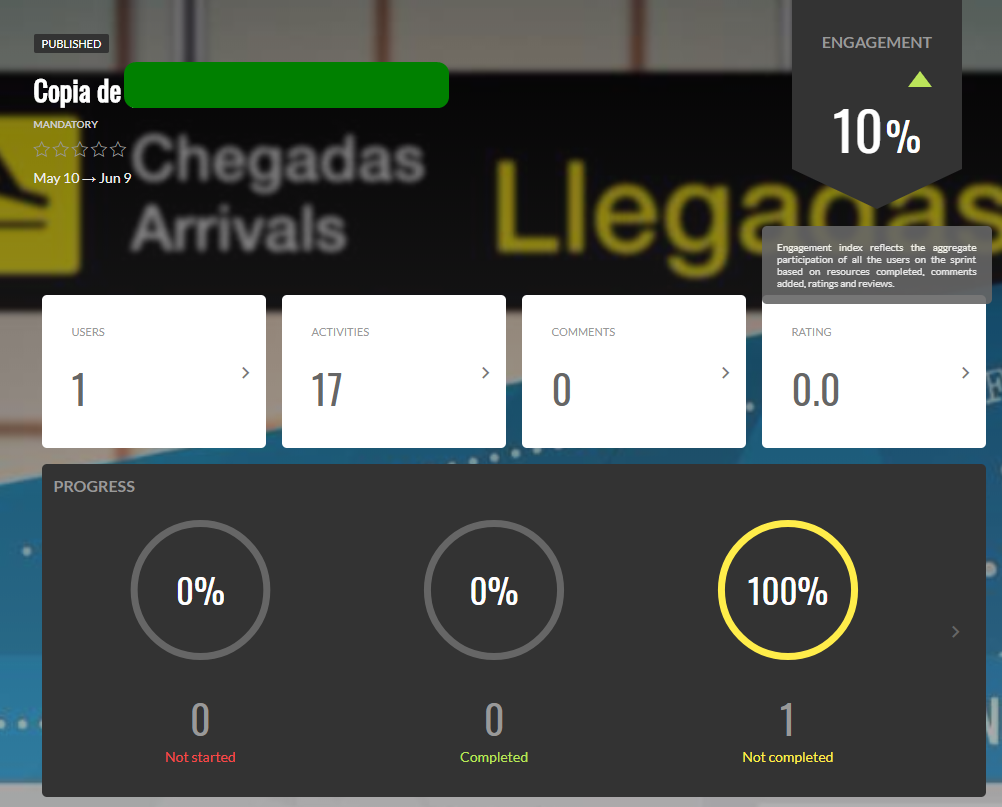 Duplicate: We created a copy of the current Sprint.
Delete: We delete the Sprint.
Option D: Publish
The sprint will be blocked and will be available to students on the dates entered.

---
REMEMBER- When you publish a SPRINT we lose the option to change its structure. If you publish by mistake, make a copy of the Sprint and you will have access to change the structure again. Remember that this is because of the integrity of the tracking data of the students who have completed it.
---
Option E: Preview
We will launch the script for your preview, this view does not affect your tracking metrics.
REMEMBER - You can now delete tracks (untrack) a user in a sprint, watch the next GIF to see the process.